Let's design a more humane future.
Join 60 + global industry leaders and experts committed to eliminating modern slavery in the built environment.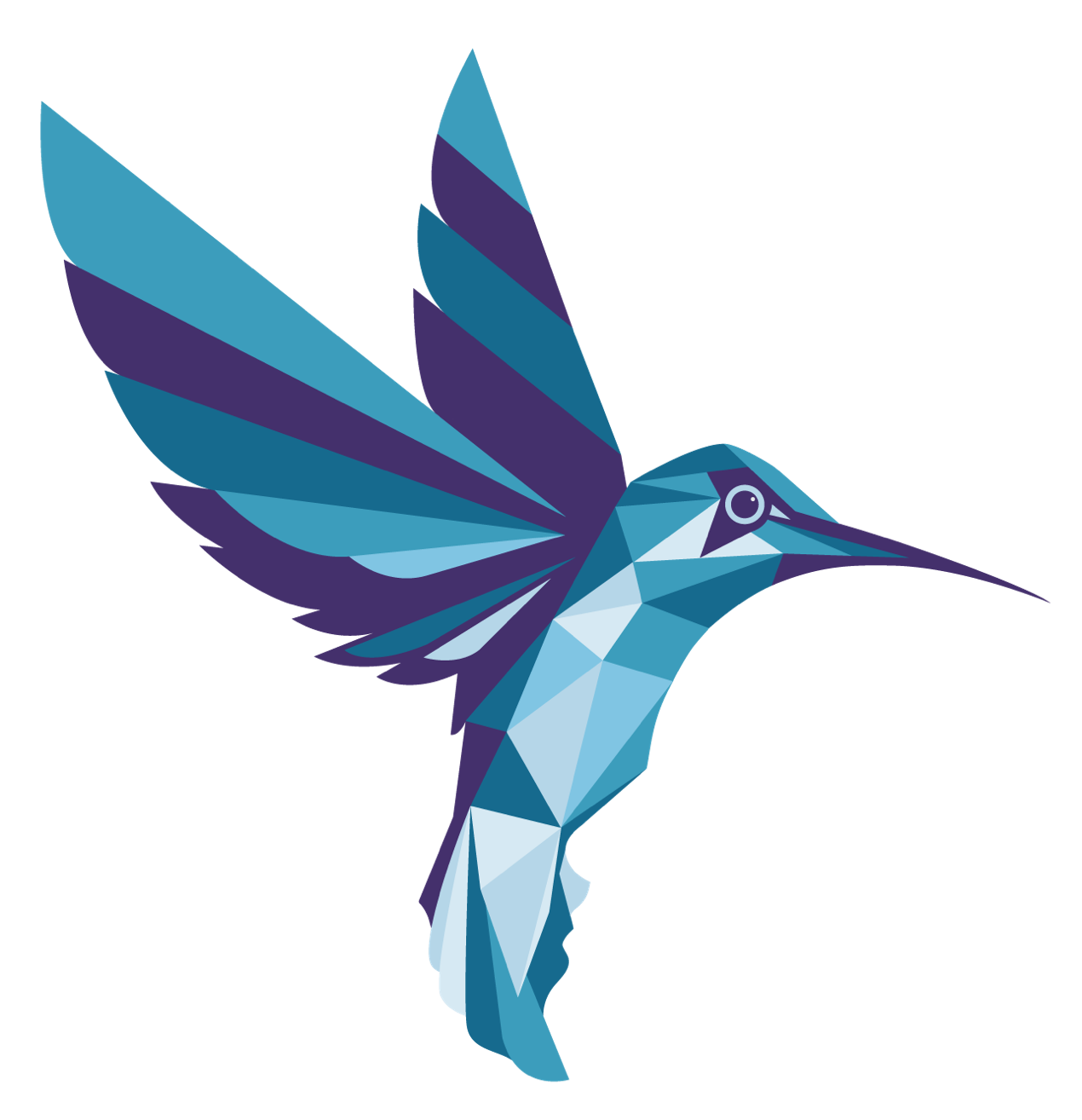 sector data
Size up the situation
$11.4 trillion
construction is the #1 industrial sector at risk of forced labor
The construction ecosystem accounts for more than 13% of global GDP and $11.4 trillion spending worldwide. The construction sector is one of the most disaggregated and least modernized sectors, at 1% productivity.
12+
building materials at risk of forced labor
The complexity and the sheer number of unique raw and composite materials per building make it nearly impossible to purchase slave-free materials. But a growing list of risky raw and composite materials, as well as global "hot spots," can provide navigation to make ethical decisions.
75%
of construction firms have no payroll
Systemic change within the construction sector is difficult because of its very nature. In the U.S. alone, 75% of construction firms are owned and operated by one individual with no payroll, working either as freelance contractors or reliant on subcontractors for additional labor. The layers of subcontractors and middlemen along the supply chain adds to the opacity. But the use of big data and other innovative technology can drive slave-free building.
Take action
We are mobilizing the full ecosystem of architectural, engineering, and construction professionals to build a slavery-free future.
GET THE REPORT
Design for Freedom Report
"The Design for Freedom Report is essential reading for everyone involved in the design and construction industry." — Benjamin Prosky, Executive Director, AIA New York Chapter | Center for Architecture
the movement
Impact
The Design for Freedom Working Group has brought together industry leaders and experts in the built environment to eliminate modern slavery in the building materials supply chain. Through the media, symposiums, and partnerships with leading universities, the Working Group is raising global awareness about the hidden humanitarian crisis. Hundreds of pro-bono hours have been donated by these global leaders, as well as from experts from a leading design and marketing company. This institutional movement is elevating and accelerating much-needed awareness about forced labor in the built environment.
Testimonials
Industry leaders apply their expertise with an ethical lens to illuminate and end forced labor
"Over the past few decades, substantive strides have been compounding to sustainably design and construct with less harm to nature; yet there is a startling blind spot in terms of the entropic brutality forced upon the workers who are critical to the production of the very materials we source. Their suffering should not be built into our construction."
Sharon Prince
CEO and Founder, Grace Farms Foundation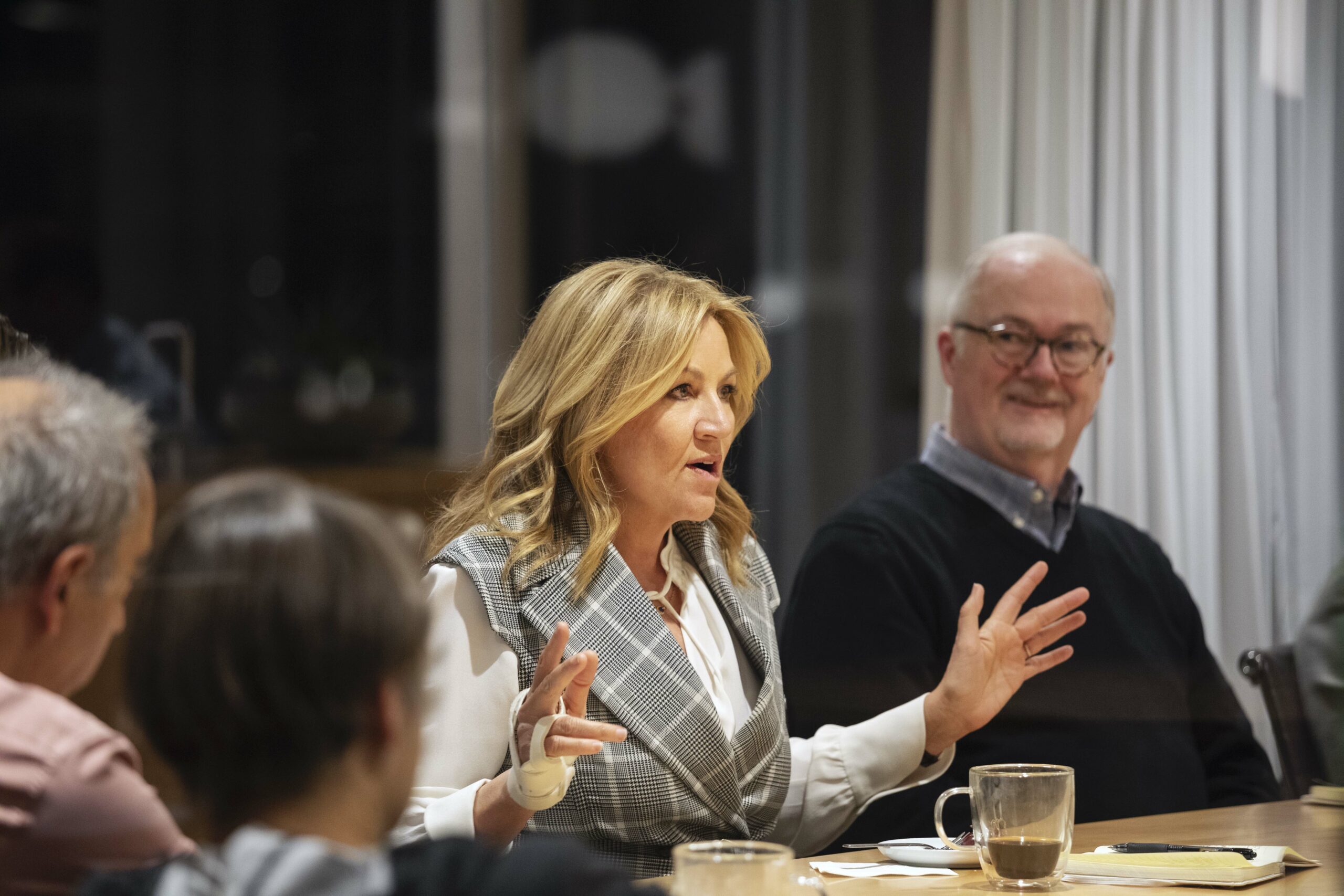 "Much like our natural environment, we cannot excuse ourselves from acting, and will have to make more targeted efforts to ban unethical materials from our industry.
One can imagine adding these conditions when we write our specifications. A change in culture will require continuous efforts."
Jing Liu and Florian Idenburg
Founding Partners, SO – IL
"Today's designers leverage BIM information for more proximate concerns like construction cost, energy usage, and code conformance through additional analytical engines that intelligently query and evaluate the simulated building. What if those more technical queries could be extended to questions of the ethical provenance—or lack thereof—of the architect's or engineer's decision?"
Phillip Bernstein, FAIA, RIBA, LEED AP
Associate Dean, Yale School of Architecture
"As lighting designers and building engineers, we specify an array of complex technical devices. For a given project, the component parts easily sum to the thousands. Each part touches many hands from material extraction to on-site products. Our Grace Farms team shed light on human rights abuses through the construction materials procurement process. It is incumbent upon the design and construction community to demand transparency and reject these practices. Further, the scale of our industry demands the creation of a system that qualifies ethically sourced materials, thereby ensuring the health and wellbeing of all people contributing to our built environment. We will deliver."
Gabe Guilliams
Principal, Lighting Specialist, Buro Happold Engineering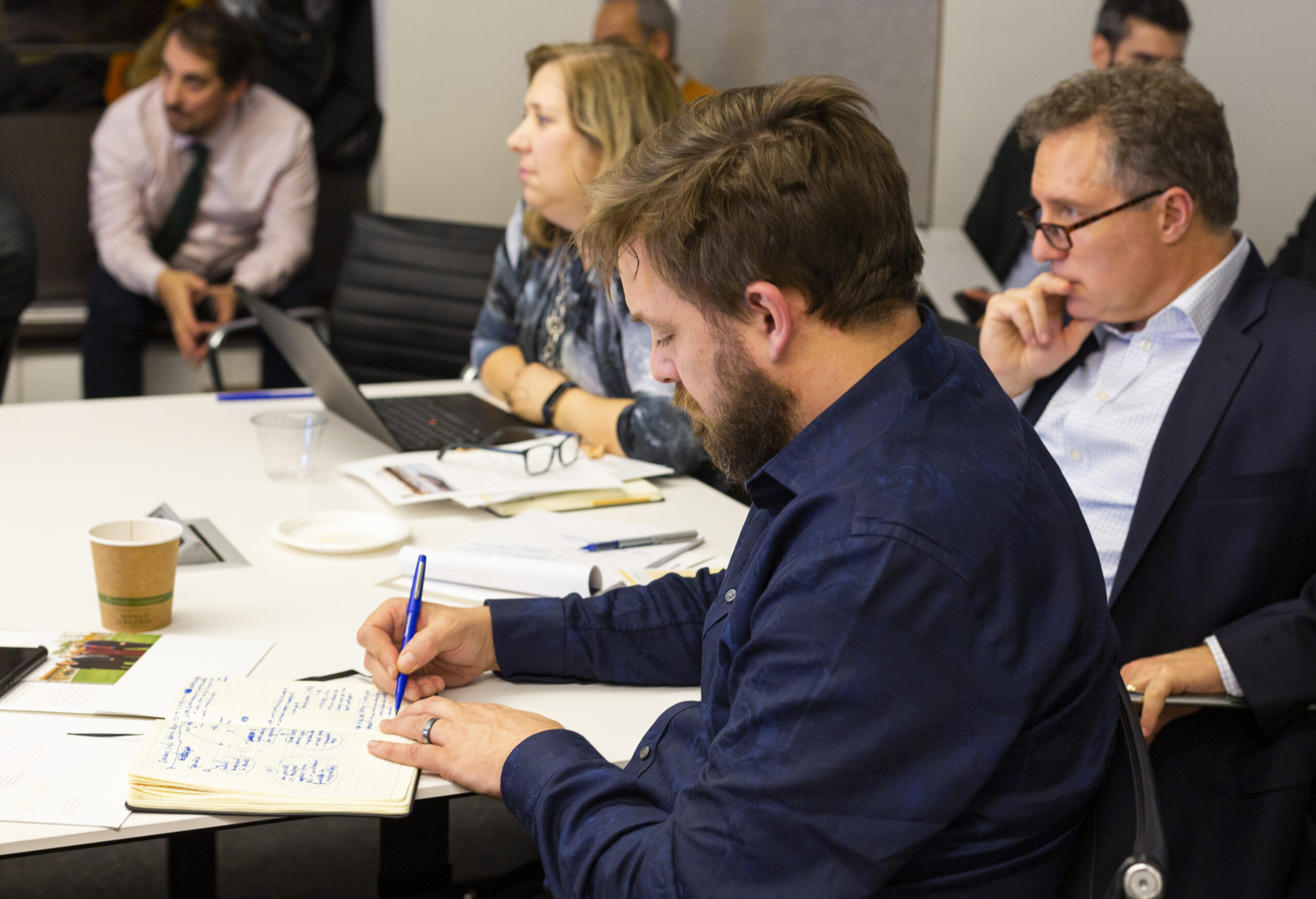 "Regardless of delivery method and contractual scheme, every member of the team — design professionals, construction managers, contractors, owner's representatives, and design-builders — should promise to abide by the law in the performance of their duties."
Leslie P. King, Esq.
Shareholder, Construction Law, Carlton Fields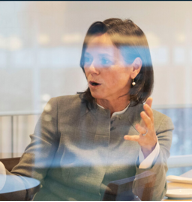 "The indisputable evil of enslavement makes it difficult to understand as a contemporary problem, rather than "comfortably" understanding it as a terrible relic of the past. We must resist that temptation; eradicating forced labor will require maintaining a concerted and focused effort."
Hayes Slade, AIA, IIDA
Co-Founder and Principal, Slade Architecture | 2019 President, AIA NY
"The investment sector cannot end slavery alone. Nor, however, will slavery end without the active engagement of the sector, as the world's investors, insurers, and financial partners have unparalleled influence over global business and entrepreneurialism. The investment community has a unique role to play by investing in and fostering business practices that help to end modern slavery and human trafficking."
Fiona Reynolds
CEO, Principles for Responsible Investment (PRI) | Chair, Financial Services Commission into Modern Slavery and Human Trafficking (The Liechtenstein Initiative)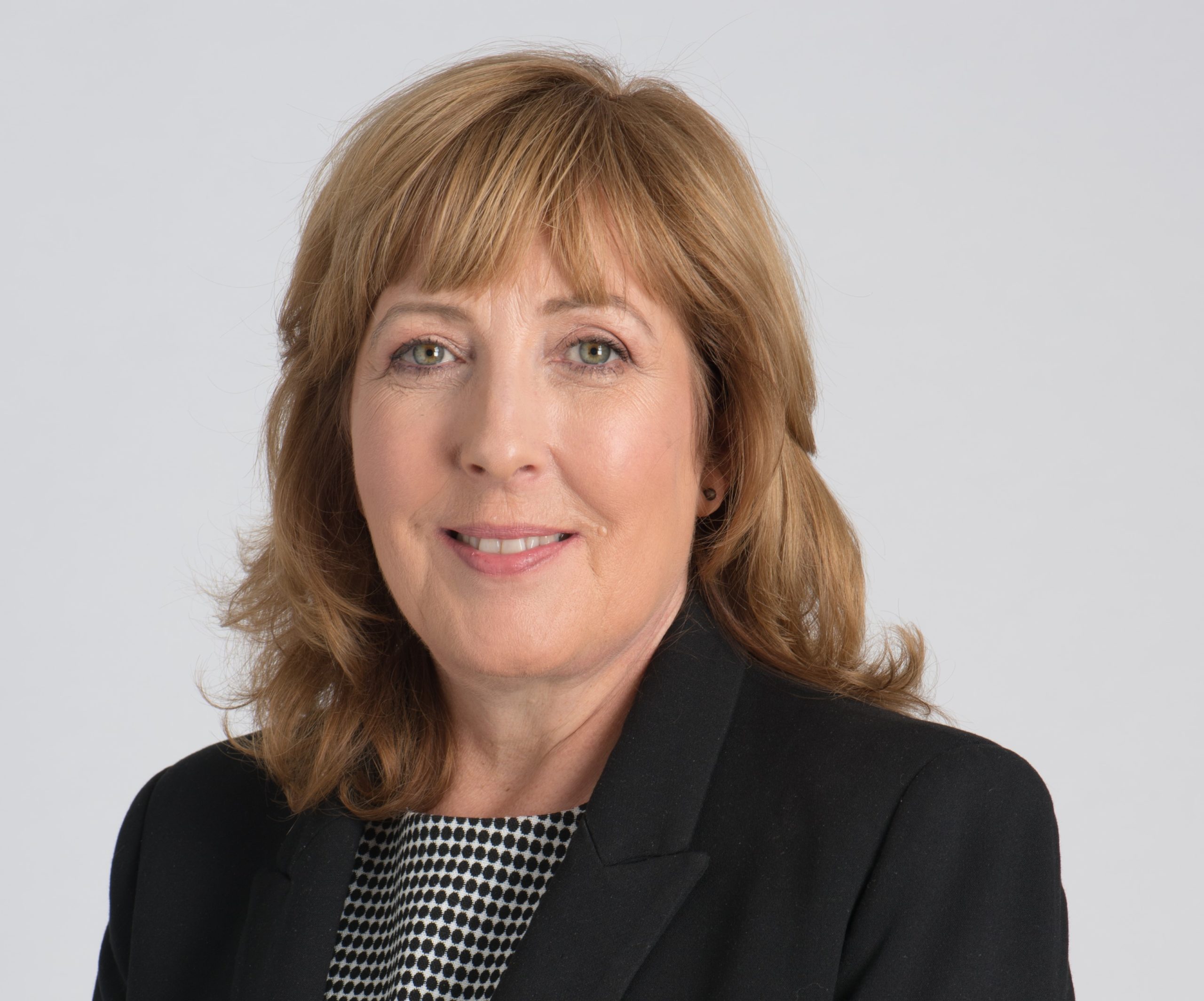 "Where most every industry that touches our lives has evolved significantly, in some cases unrecognizably, since the 1950s, the building industry has not. Buildings remain largely non-reproducible assemblies composed of discrete elements, and where data technologies are deployed in their creation they are often not optimized."
Christopher Sharples, AIA
Principal, SHoP Architects
"Today, we need to shift industry consciousness and focus on where materials are sourced, whom is sourcing, and how. In this way, we can connect the dots between environmental injustice (and the associated inequalities) to unethical sourcing."
Claire Weisz, FAIA
Principal-in-Charge, WXY architecture + urban design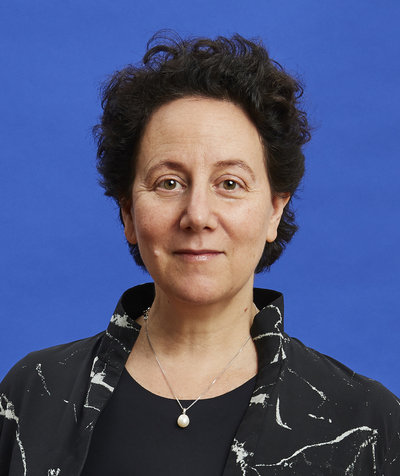 "It has taken several decades for the sustainability movement to become relatively mainstream in the design community. During that time, we have been able to establish reliable, substantiated claims about products being "green" and what green characteristics apply. I expect that the slave-free aspect can be accomplished somewhat more rapidly now that there is a similar model to follow."
Bill DuBois
Construction Specifier, Gensler
"Workers are still not represented in emerging IPDs as part of the project team. Similarly, workers are not represented on teams across industries in the supply chain, beyond the construction site, including manufacturing facilities and architecture offices, to name a few."
Kadambari Baxi
Barnard College, Professor of Professional Practice in Architecture, Co-Founder WBYA-Who Builds Your Architecture?
"At Paratus, we are confident that clients — individuals and corporations, universities and foundations — will all embrace this ethical goal, and we are ready to stand with them to exercise control and compliance throughout a complicated chain of ownership."
Andrew Klemmer
President and Founder, Paratus Group
"Owners, architects, engineers, and builders have consistently used advances in technology as an accelerant to fire up new ideas, new directions, and new purpose. When those advances both re-invigorate design and return value to an owner, entire architectural movements emerge."
Nat Oppenheimer, PE
Executive Vice President, Senior Principal, Silman
Latest News
The Architect's Newspaper
1/15/2021
Today, Herman Miller and Grace Farms Foundation introduced a limited-edition, ethically manufactured face mask, with proceeds supporting Design for Freedom, a new movement to eradicate modern slavery from the building materials supply chain. The release of the mask coincides with National Slavery & Human Trafficking Prevention Month. Designed in collaboration with architects Shohei Yoshida, Principal […]
1/15/2021
Join the movement
Stay informed about our collective work to galvanize a movement to eradicate modern slavery from the built environment.
Advocacy looks good on you!
In partnership with Herman Miller and Design Within Reach, and launching during Human Trafficking Prevention Month, this ethically manufactured mask will show your support to end the use of slave labor in the built environment.
About Grace Farms Foundation
Grace Farms Foundation's interdisciplinary humanitarian mission is to pursue peace through five initiatives—nature, arts, justice, community, and faith—and Grace Farms, a SANAA-designed site for convening people across sectors. Our stake in the ground is to end modern slavery and gender-based violence, and create more grace and peace in our local and global communities.